Redline 2012 Covet Freestyle BMX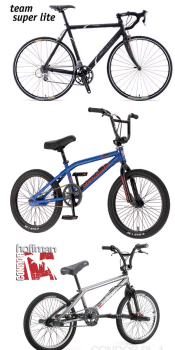 Redline 2012 Covet Freestyle BMX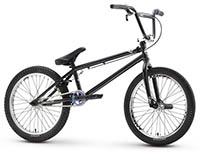 The Dirt/Street/Park bikes are proof that Redline knows how to drive the limits of BMX design. This time they've substituted speed and agility with aggressive handling and bomb-proof durability. They have worked with some of the most progressive and respected riders on the scene to perfect each model.
So wherever and however you like to ride, whether it's soil, asphalt or concrete, the D/S/P series will let you explore and expand your style with absolutely no limitations.
Call for pricing: 207-783-9090
Redline 2012 Covet Freestyle BMX Specification:

| | |
| --- | --- |
| Model Year | 2012 |
| Category | Freestyle BMX |
| Frame | D/S/P Frame, All Tubes Chromo, Cast Dropouts |
| Fork | Monster Butted Chromo Fork |
| Crankset | Monster 3pc Cranks, Sealed Mid BB, Device 25T Sproket |
| Wheels | Sun Envy & Estate Rims, Device Sealed Cassette Hubs w/9T Driver / 3/8" F / 14mm R |
| Tires | Odyssey Dirt Path 20 x 2.2" F. / Aitkin Sgn. 2.125" R. |
| Pedals | Odyssey Twisted PC Pedals |
| Saddle | Pivotal Padded Saddle & Post |
learn more about Redline 2012 Covet Freestyle BMX from the Redline's website
We provide a wide range of bicycles and bicycle related products. If you can't find what you are looking for please contact us.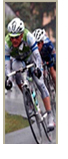 Tuesday - Friday: 9am - 5pm
Saturday: 9am - 1pm
Sunday, Monday: closed


Roy's Bicycle Shop supports the Dempsey Challenge with "The Dempsey Challenge Special" -- pre-order a Road Bike over $749.00 retail value and recieve 10% off MSRP plus one season of free service!